For Those Who Ask, "When's Your Next Show?"
Friday, May 17th at 7:30pm: Stone Cold Fox: Hey, Look Over Here!: I'm sitting in with UCB's weekend sketch team, and I'm super-honored and excited. They're a great group, and the show will be hilarious: http://newyork.ucbtheatre.com/shows/view/3427 Monday, May 20th at 9:30pm: The Prom at Maude Night: My house sketch team, The Prom, does its latest show. Come see me play an...
Watch
williebhines: connorratliff: "CLARK KENT" a short film In anticipation of the upcoming Man Of Steel, here is a short film I made using only the "Clark Kent" scenes from Richard Donner's Superman: The Movie (1978). I removed any overt references to Clark being Superman, and I changed the musical score. You COULD still view it as if he's really Superman, or you could find your own meaning. I...
Watch
I wrote this joint.
Wonderful, Thanks.: Season Two, Episode Nine -... →
wonderfulthanks: Word: Kryptonite Guest: Michael Hartney Bio: If you've seen a show at the Upright Citizens Brigade in NY, there's a good chance you saw the very busy Michael Hartney in it. He's an actor on The UCBT Maude Team The Prom, has written his own show "So I Like Superman: A One-Nerd Show"… This was fun!  These guys are great.
"DC Comics has handed the keys to the "Champion of the Oppressed" to a guy who..."
– Glen Weldon, author of SUPERMAN: THE UNAUTHORIZED BIOGRAPHY, twitter wit, and wonderful pop culture thinker and writer, on Orson Scott Card and his grotesque miscasting as writer, however temporary, of Superman. (via mattfractionblog) I was waiting for @ghweldon to sound off on this, and he does...
Watch
Omigod, hi, new followers!  I promise I'm not all doom and gloom and righteous indignation and glorious gay activism. Here's a funny sketch I'm in.  It's written and directed by Jocelyn Guest, and stars Amy Heidt, Jimmy Ray Bennett, the corpse of Tony Rodriguez, and me. Oh, and some chick named Kate McKinnon. I guess she's on SNL or something? ;) Oh, and boycott DC...
"As content creators we steadfastly support freedom of expression, however the..."
– http://www.advocate.com/arts-entertainment/comics-and-graphic-novels/2013/02/12/dc-comics-responds-backlash-over-hiring When someone is on the board of an organization dedicated to turning their ideology into public policy, their views become much more than merely "personal",...
I Just Wrote This To DC Comics
Hi, DC! My name's Michael Hartney. I'm as big a Superman fan as you'll ever meet. I have bought Superman comics every Wednesday since I learned to read, which was nearly 30 years ago. Superman was the subject of my blog and my one-man show. My name is tattooed on my arm in Kryptonian, for Zod's sake. Oh, and I'm super-gay. I can't and won't support the...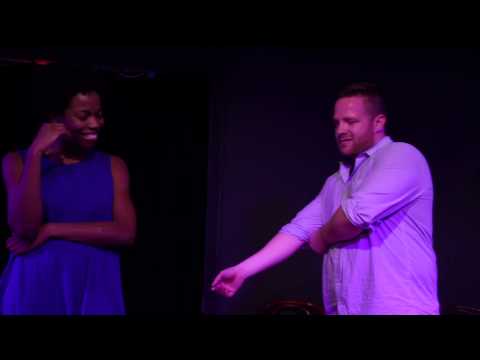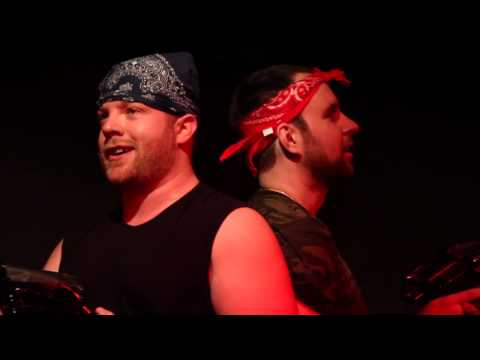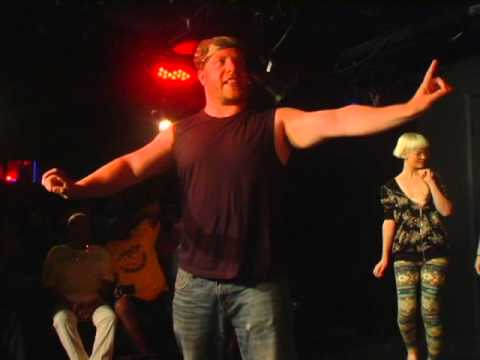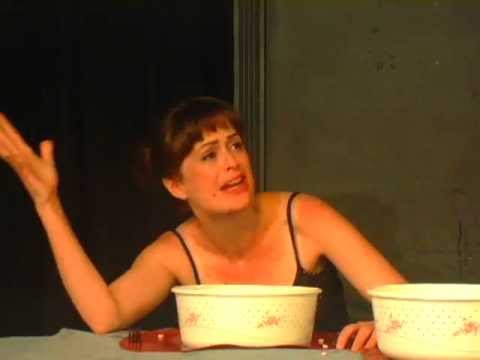 Watch
The Chad Michaels interrogation scene from Rudunnit! From the A Few Good Men moment on, it played out exactly how I saw it in my head when I was writing it. Chad and Michelle absolutely crush it here.
Watch
The Phi Phi O'Hara interrogation scene from Rudunnit!  The last joke is worded in a very Michael Hartney way, so it's crazy to hear it in Michelle Visage's voice.
Watch
The Latrice Royale interrogation scene from Rudunnit!  I love how the "curves in all the right places…and some of the wrong ones" joke turned out.
Watch
Part one of Rudunnit!  I wrote some goofy noirish dialogue here, and Michelle Visage and Sharon Needles absolutely kill it.  
Watch
Everything's coming up Logo these days!  They're doing a cool HIV-awareness PSA campaign with Avenue Q and Gilead.  I wrote the web shorts that go "behind-the-scenes" of the on-air PSAs.  Here's the first!
I Wrote This Absolut Vodka Campaign For RuPaul's... →
This looks so cool and the queens (and Michelle) are awesome in it.  I am dying of excitement.